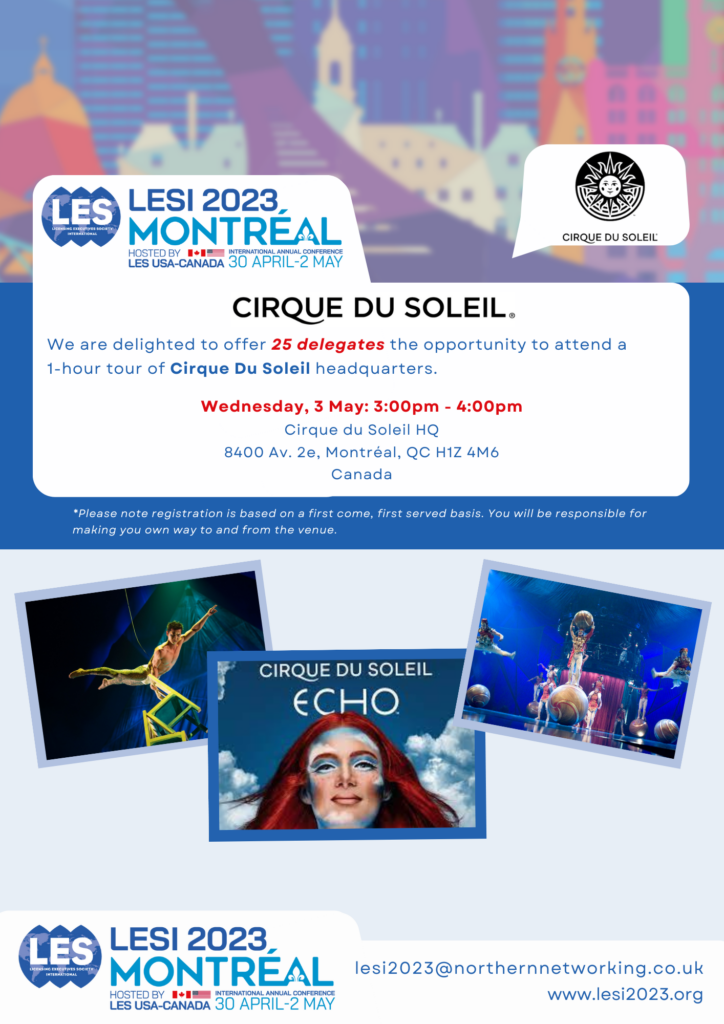 Cirque Du Soleil Tour
We are delighted to offer 25 delegates the opportunity to attend a 1-hour tour of Cirque Du Soleil headquarters. Please register here (please note registration is based on a first come first served basis). You will be responsible for making you own way to and from the venue.
Date – 3 May
Time – 3pm – 4pm
Address: Cirque du Soleil, 8400 Av. 2e, Montréal, QC H1Z 4M6, Canada
Tour places now sold out
Discounts
Cirque Du Soleil are launching their latest show which starts on the 20 April. They have very kindly offered a 10% discount to our delegates, details to register are below (please note there is no discount for Saturday shows).