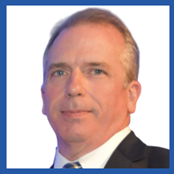 Job Title: Conference Chair
Company: Held IP
LES Society: LES USA-Canada
Bob is the President of Held Intellectual Property, LLC, (www.heldip.com), an intellectual property business consulting firm, and recently worked for TeleCommunication Systems, Inc. (TCS) in Annapolis, Maryland as the Vice President, Intellectual Asset Management, responsible for the strategic management and monetization of TCS's IP portfolio. All assets of TCS were acquired in February 2016. Immediately prior to joining TCS, Bob worked for Northrop Grumman Corporation, Electronic Systems Sector, an $8.5B business unit, from 2003-2011 as the Director of the Intellectual Property & Strategic Technology Agreements group; and from 1998-2003 he worked at the IP firm British Technology Group (BTG) International headquartered out of London.
Bob has over 24 years of experience as a Licensing Executive with extensive experience in all facets of intellectual property (IP), including strategy & monetization, management, expert witness, damages, acquisitions, contracts, negotiations, valuation, marketing, strategic agreements, university & government agreements, IP issues in M&A, IP training and education, and strategic and tactical input on all IP matters.
Bob has been active in the Licensing Executives Society (USA & Canada), Inc. ("LES") since 1998 having served in multiple leadership roles. Bob was the President and Chairman of the LES Board of Directors for 2018-2019, and now serves as the Senior Vice President of Sponsorship, and the Chair of the 2023 LES/LES International Montreal meeting April 30 to May 2, 2023. Bob has been chairing the LES High Tech Royalty Rate Survey since 2010.

Bob has been a Certified Licensing Professional (CLP) since 2008 and has been named to the "IAM Strategy 300 – The World's Leading IP Strategists" since 2015. Bob received his Bachelor of Science in Electrical Engineering degree from Villanova University and his MBA from Drexel University's LeBow College of Business.