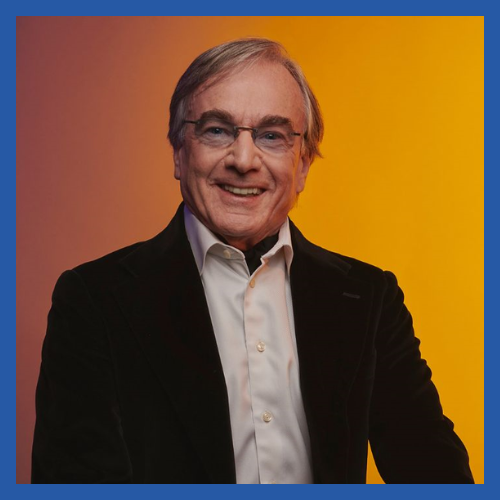 Job Title: Executive Vice-Chairman of the Board
Company: Cirque du Soleil

As Executive Vice-Chairman of the Board, Daniel Lamarre is in charge of strengthening existing key
partnerships and driving new growth projects for Cirque du Soleil Entertainment Group. After 20 years
building the organization, he transitioned into his current role on December 1, 2021, adding valuable
expertise, and a strong Quebec presence, to the Board of Directors.
For the last two decades, as President and Chief Executive Officer of Cirque du Soleil, Daniel Lamarre was
in charge of strategy at both the business development and operations level. He also led the rebirth of
Cirque du Soleil in 2021, and saw to the organization's financial sustainability and the perpetuation of its
culture and values.
Maintaining the fine balance between the company's overall strategy, stability and financial growth, as
well as the integrity of its culture and corporate values, Daniel spearheaded the company's transformation
into the global live entertainment leader that it is today.
Fascinated with the world around him, Daniel's greatest strength is his knack for finding the right solutions
and positive outcomes for everyone involved, thanks to his heightened sensitivity and unifying leadership.
His exceptional talent for global business development is key to his long career in creation and innovation.
Before joining Cirque du Soleil in January 2001, Daniel Lamarre was President and Chief Executive Officer
of Groupe TVA for almost four years. From 1984 to 1997, he worked with the public relations firm
National, where he served as Executive Vice President and Senior Partner, then President. In 1981, as Vice
President and General Manager, he opened the first Montréal offices of the world's largest public relations
firm, Burson-Marsteller. He also held several management roles in communications for Cogeco and the
Fédération des Caisses Populaires du Centre-du-Québec and practised journalism for 10 years.
Daniel has always been personally active in various charitable organizations. Whether they benefit the
youth, arts or education, his devotion extends beyond philanthropy. To this day, he contributes his heart
and expertise on various boards of directors.
Daniel has received honorary doctorates from the University of Ottawa's Faculty of Arts, from McGill
University's Faculty of Law and from the Université du Québec à Trois Rivières. In 2018, he was proudly
appointed Officer of the Order of Canada.