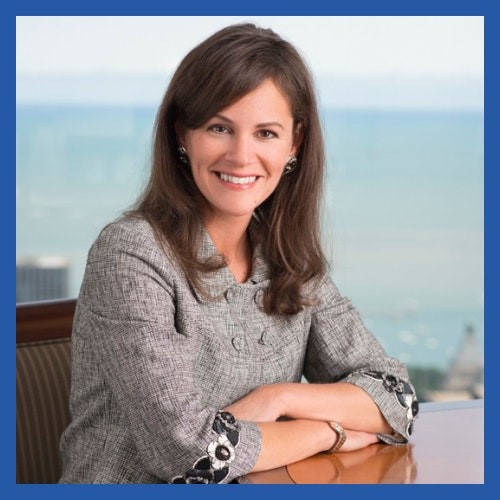 Job Title: Partner
Company: Marshall, Gerstein & Borun LLP

Pamela L. Cox, partner and chair of IP Transactions at Marshall, Gerstein & Borun LLP, is talented at
unraveling complex deal structures and devising creative agreement solutions. Starting her career in-
house, Pam focuses her practice on intellectual property transactions, protection, and dispute resolution
for clients ranging from multinational corporations to non-profit institutions. She is a patent attorney
who understands her clients' intellectual property and agreement needs and remains passionately
engaged until their strategic objectives are achieved. Clients consider her an invaluable member of their
team.
Pam is Co-Founder and Chair of LESI's Women in Licensing Alliance (WILA), past corporate secretary and
member of the Board of LESI, founder of LESI Life Science Advisory Board and former Vice-Chair of
External Relations Committee, Chair of LESI Life Science Committee, International Delegate for LES USA-
Canada and Chair of the LES USA/Canada Chicago Chapter. She is a Certified Licensing Professional (CLP)
and past President and Chair of CLP. Pam also teaches Introduction to Licensing at Northwestern
University School of Law.