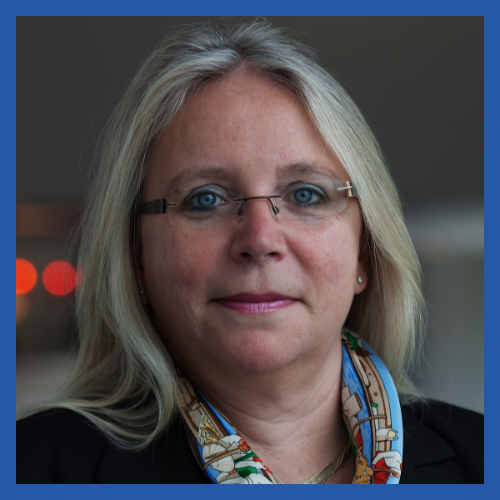 Job Title: Vice President Patent Development at IPR & Licensing
Company: Ericsson

Gabriele Mohsler is Head of Patent Development within Ericsson, responsible for all patent creation and portfolio build up world-wide and in charge of a number of patent units world-wide with more than 200 people. Throughout the years she has held several management positions and was responsible for European litigation within Ericsson for a number of years.
Gabriele Mohsler studied electrical engineering at the Rheinisch Westfälische Technische Hochschule in Aachen (RWTH) and started her career as patent attorney trainee within Alcatel. After passing the European Qualifying Exam, she started working at Ericsson in Germany in 1997. Here she took the German attorney exam and started building up the patent department in Germany, which is now one of the key IPR departments within Ericsson.
Gabriele Mohsler is vice-president of LES Germany and is an elected member of the board at The German Association for the Protection of Intellectual Property (GRUR). She further is in the Curatory of "Women in IP".
Note on Ericsson: With over 60,000 granted patents, Ericsson has emerged as the company holding one of the strongest radio communication patent portfolios in the industry covering 3G, 4G and 5G cellular standards.